Brussels Gets Interested About Robotics Education – Taking the Riihimäki Model International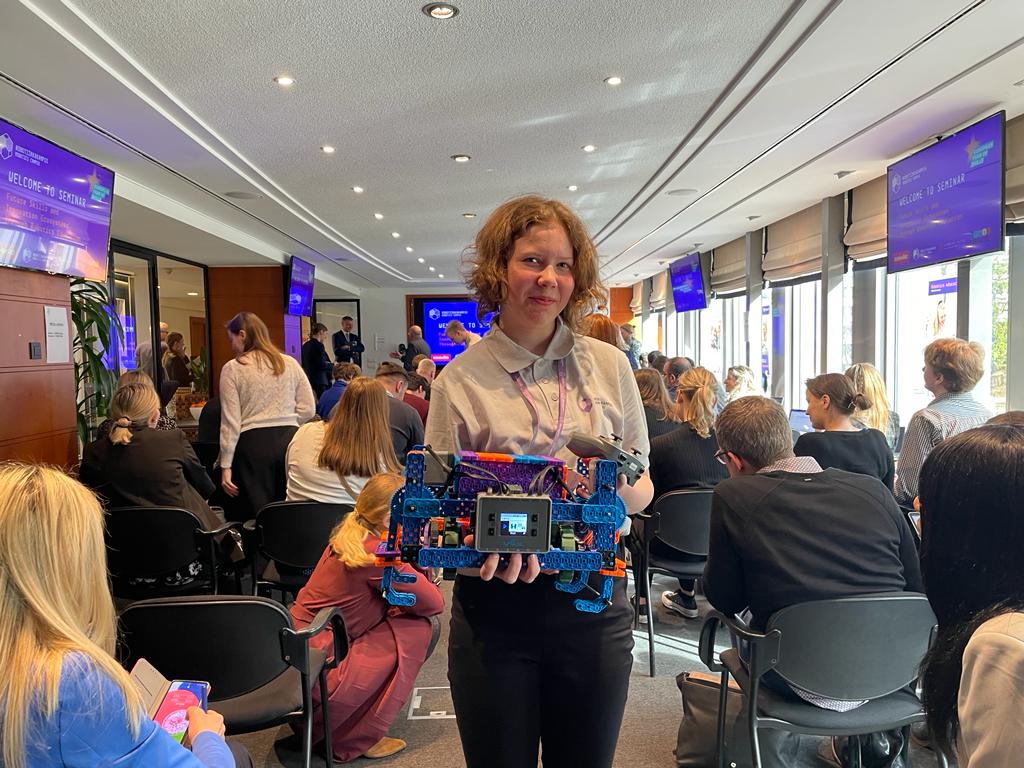 The Riihimäki robotics education model has the potential to make Finland a global pioneer in education, skills and technology. The city of Riihimäki, the Robotics Campus and the Regional Council of Häme are introducing the Riihimäki Model at the European Commission this week. The fully-packed programme has included meetings with members of the European Parliament and the European Commission, as well as representatives of the Commission's Directorates-General.
"The Riihimäki robotics education model has fantastic international prospects. In Riihimäki, every child studies at least 250 hours of robotics during their basic education years. Finland is well known globally for its education system and technological know-how. The creative way that our city combines these two elements into the Riihimäki Model is a unique chance for Finland," explains the Mayor of Riihimäki, Jouni Eho.
Riihimäki is the only municipality in Finland with curriculum-based robotics education from pre-school through to the end of general upper secondary school. The city and the Regional Council of Häme are lobbying for robotics education to be included in the next Government's policy. Riihimäki's human-powered technological know-how increases economic productivity and safeguards welfare. The city is also applying for a special educational role for Riihimäki's general upper secondary school.
"I am very proud of the Riihimäki Model. It has attracted wide national and international interest and it's rewarding to see how enthusiastic and motivated children and young people in Riihimäki are about robotics education. Since 2014, Riihimäki has raised many highly-skilled robotics professionals, and some of them are showcasing their skills here in Brussels," says Esa Santakallio, the Development Director of the Robotics Campus.
The robotics education model can be replicated both in Finland and internationally. Robotics education can help resolve economic challenges and challenges around access to a skilled workforce.
"Members of the European Parliament Sirpa Pietikäinen and Ville Niinistö emphasized in their speeches on Wednesday how the share of girls and women in robotics should be increased. Robotics and AI should be accessible to everyone and clearly implemented. We are ready to accept the challenge", commented Riihimäki City Council Chairman Riku Bitter.
Thursday's Seminar Welcomes Social Media Giant Meta
On Thursday, the Häme region's EU Office has a packed robotics agenda. The Regional Council of Häme, the city of Riihimäki and the Riihimäki Robotics Campus are organising a high-level seminar on future skills and innovation ecosystems. Seminar speakers include representatives from the European Commission, Meta, Centre for European Policy Studies and ERRIN, the European Regions Research and Innovation Network.
Riihimäki is a city of nearly 30 000 people in the South of Finland. The Robotics Campus is a collaborative community developing future skills, serving businesses, students and professionals.