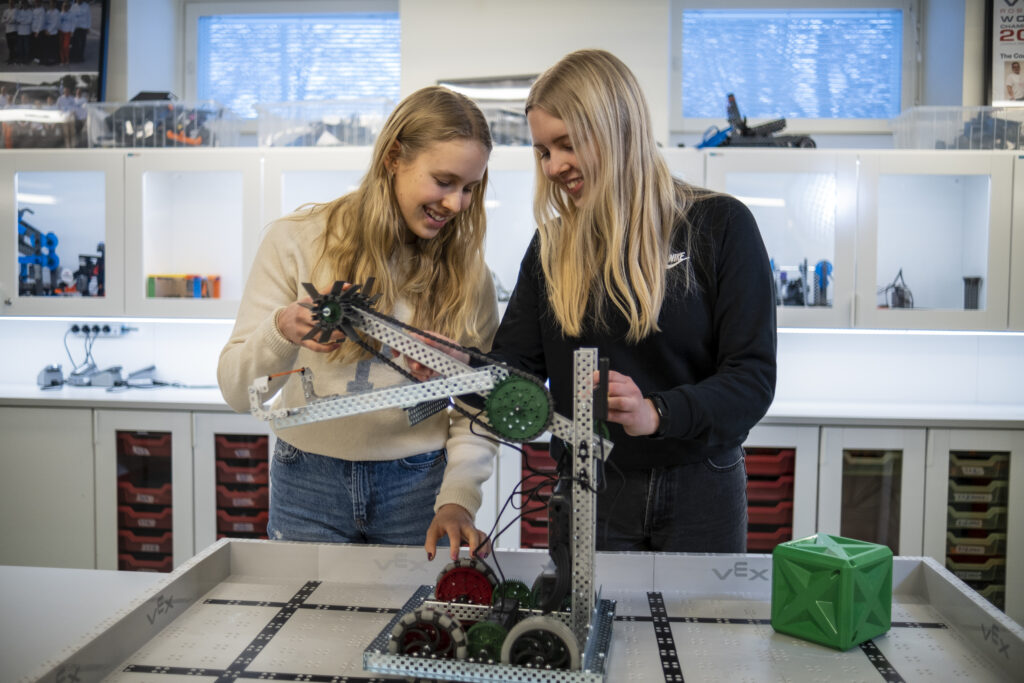 Robotics studies in Riihimäki
Robotics teaching is part of Riihimäki's strategy
Children and young people in Riihimäki are in a privileged position. Their town is the only one in Finland to offer robotics teaching based on the early childhood and comprehensive school education curricula from daycare through to the end of general upper secondary school, when most students have reached the age of 19. We started developing robotics teaching in the spring of 2014 and we now have a unique curriculum in place. In Riihimäki, you can also study robotics in vocational education, and at the University of Applied Sciences.
Studying robotics, you will learn key working life skills such as teamwork, problem solving, project management, critical thinking, and information retrieval. Robotics, the Internet of Things, and artificial intelligence are increasingly central to our daily lives and the way we work.
Early childhood education and care
In early childhood education and care, until the age of seven in Finland, you will learn robotics through play. You will find out about everyday robotics and learn through age-appropriate games and play, by exploring and making discoveries. Working together with others, you will develop social interaction and thinking skills.
Comprehensive school education
In primary and lower secondary education, you will learn robotics through everyday examples and see how technology is based on human solutions and choices. Studying robotics will develop your creative, innovation, critical thinking, and problem-solving skills. You will mainly learn through teamwork, gaining collaboration and social interaction skills at the same time.
General upper secondary education
In the general upper secondary school, optional studies in robotics provide an opportunity to study the field extensively. You can choose anything from basic to advanced studies, and study subjects related to, for example, mechanics, algorithms, programming, XR technologies and IoT applications. Your studies explore the connections intelligent systems have with everyday life and with practical applications, and emphasise the role robotics play in society.
The robotics learning you will gain at Riihimäen lukio, our local general upper secondary school, can be accredited as part of degree studies in all disciplines at Häme University of Applied Sciences.