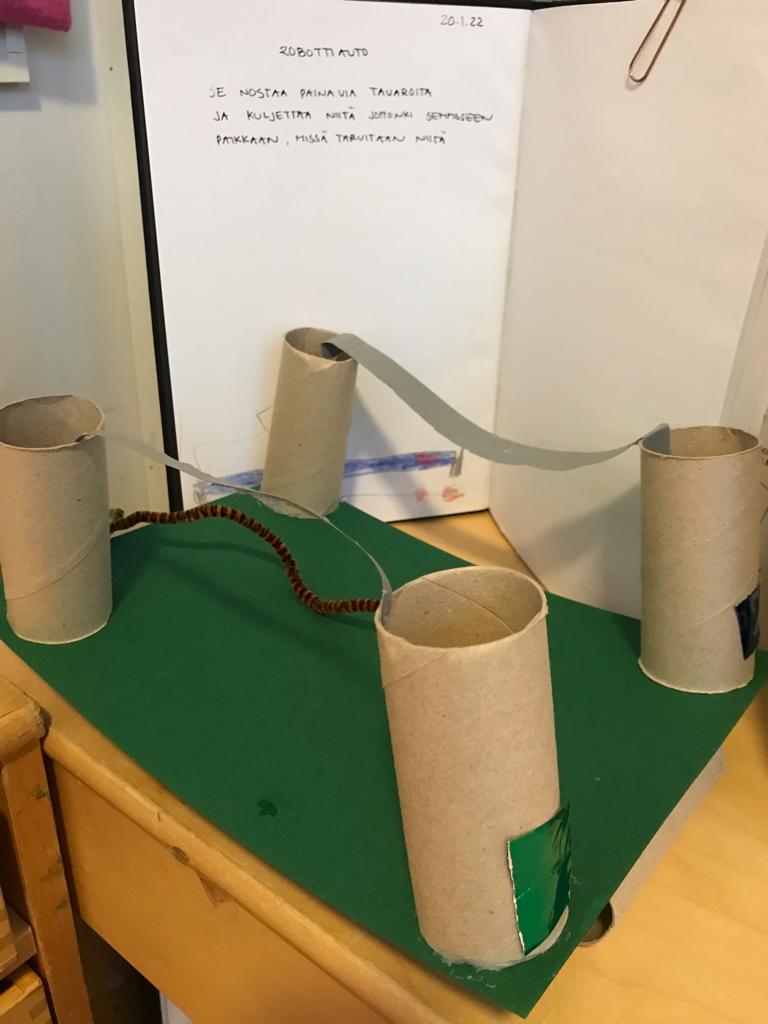 Early Years Robotics Paths – Roope's Car Robot
What do you have there?
A robot car.
What does a robot car do?
It lifts things. If people can't lift things, the robot car lifts them. The robot car can also move things.
What's the robot car made of?
Paper, empty toilet paper rolls, pipe cleaners, and blue and green glossy paper.
What's the best thing about the robot car?
It's green.
What kinds of skills do you need to build your own robot?
Well… You just have to have the parts and the instructions and then do it. It's really easy!
What did it feel like to build your own robot?
Nice.
What kind of a robot are you going to design next?
A space robot. It will fly into space and get diamonds from there.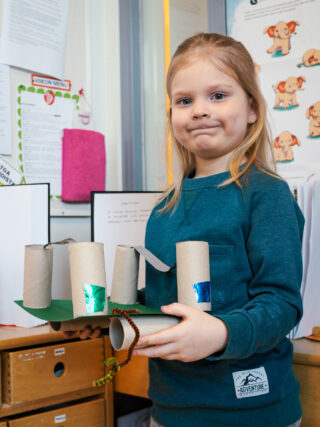 Five-year-old Roope from Jukola Day Care Centre was interviewed by his mother.